The Importance of Estate Planning for Millennials & Gen Z
September 21, 2020
As the pandemic continues to demonstrate, life has its shares of unexpected twists and turns that we cannot always control. One of the best ways to prepare for life's uncertainty is by creating an estate plan. Unfortunately, estate planning is an area of adulthood that most Gen Zers and Millennials, like myself, are not familiar with. Estate planning is the process of formally designating how you want your wishes to be carried out and by whom in the event you become incapacitated or pass away. While it might seem like a task that can be put-off indefinitely, a proper estate plan can save a significant amount of time, money, and anguish for you and your family.
Young adults are not immune from the unexpected as the tragic case of Terri Schiavo demonstrates. In 1990, Terri was a happy, healthy 26 year-old, but a sudden heart attack left her in a persistent vegetative state dependent on a feeding tube. Doctors concluded she was incapable of thought or emotion and was unlikely to ever recover. Her husband wanted to remove her feeding tube believing that Terri would never want to be kept alive with that quality of life while her parents argued that Terri would want the feeding tube kept in place. As a result, a bitter court battle ensued spanning over 15 years. Because Terri did not have an advanced directive in place, which is an essential part of an estate plan, it was unclear what Terri's wishes were and who should have the authority to make health care decisions on her behalf.[1] Hopefully, most of us will never have to face the suffering Terri and her family endured, but this case demonstrates the importance of creating the proper directives through an estate plan for you and your loved ones.
Estate Planning for Gen Z
In the coming years, Gen Z will continue to reach adulthood. While turning 18 brings the excitement of voting and officially being recognized as an adult, it also restricts the ability of parents to be involved in the medical and financial affairs of their children. As many Gen Zers head off to college this fall, some parents are unaware that they no longer have any legal parental rights once their child turns 18. For example, medical and financial professionals cannot disclose anything to you relating to the health and financial information of your adult children unless you provide them proper documentation authorizing the professionals to speak with you. Without having a signed authorization from your adult child to disclose protected health information, parents and spouses cannot even schedule a doctor or dentist appointment.
Additionally, every 18-year-old heading off to college needs to have their parents or some other loved one named as a power of attorney in the event of an emergency.  As an adult, you legally cannot rely on your parents unless you name them in a document. By naming a power of attorney, you avoid parents and loved ones from having to put in place a legal guardianship through the courts in the event you become incapacitated. With college campuses being a petri dish of infections and diseases such as meningitis and Covid-19, appointing a health care power of attorney is incredibly important for young people. In addition to a health care power of attorney, a health care directive allows you to outline your specific medical wishes for end of life care—something that would have been incredibly helpful in the Terri Schiavo case.
On the other hand, a financial power of attorney allows you to designate someone to make financial decisions on your behalf, which can be incredibly convenient for your parents or spouse. For example, imagine you are away at a college or studying abroad and suddenly run into issues with your bank accounts or lose your passport. Due to geography or other circumstances, you might not be able to correct those issues on your own. However, a financial power of attorney would be able to act on your behalf to help you get everything sorted out.
While turning 18 does bring a lot of freedom and independence, it also brings responsibilities and planning. Even a basic estate plan, consisting of an authorization to disclose protected health information and powers of attorney, is essential for Gen Z adults.
Estate Planning for Millennials
In addition to the estate planning procedures described for Gen Z, Millennials will likely need a slightly more advanced estate plan than their younger counterparts. Younger millennials might be finishing college, moving out of their parent's homes, and getting married. Meanwhile, older millennials are likely advancing their careers and building families of their own. As you continue to build your assets and grow your family, estate planning only becomes more critical to you and your family's financial well-being.
As I continue to watch more of my friends and family become parents, it is shocking to think that the vast majority do not have any documented plans in place for the care and custody of their children if something were to happen to them. Having a will allows you to name who you wish your minor children to grow up with and who will manage their finances in the event of your death. If no will exists, your children may end up split between families and separated from each other. Your children could also end up in the care and custody of relatives you never anticipated or would have approved. By creating a will, you have the ability to not only direct who raises your children, but you can also create a trust that holds your retirement assets, life insurance and other assets, to be managed for your children's health, maintenance, support and education. In the event of your untimely incapacitation or death, would you rather designate what happens to your children and assets or let a court decide for you?
Keeping Your Plan Up-To-Date
Once an estate plan is in place, it is easy to revoke or change to fit your wants and needs. It is important to keep your estate plan up to date as your life changes. Take, for example, the Joker himself, Heath Ledger. When he died in 2008 at the age of 28, his will had not been updated to include his daughter, Matilda, and her mother, Michelle Williams. Therefore, they were not entitled to any of his estate. While most of us will not have to worry about the designation of a multi-million-dollar estate, estate plans do need to be updated over time. As relationships and familial statuses change, so too should your estate plan.
Estate plans do not need to be complicated or costly. Even a simple estate plan can serve to protect you and your family regardless of what life throws at you. No matter your age or situation, Axley has a team of lawyers who are happy to help you navigate the process and procedures of estate planning.
[1] In re Guardianship of Schiavo, No. 200590-2908-GD-003, 2005 WL 459634 (Fla. Cir. Ct. Feb. 25, 2005); Schiavo ex rel. Schindler v. Schiavo, 403 F.3d 1289 (11th Cir. 2005).
Axley Brynelson is pleased to provide articles, legal alerts, and videos for informational purposes, but we are not giving legal advice or creating an attorney/client relationship by providing this information. The law constantly changes, and our publications may not be currently updated. Before relying on any legal information of a general nature, please consult legal counsel as to your particular situation. While our attorneys welcome your comments and questions, keep in mind that any information you provide us, unless you are now a client, will not be confidential.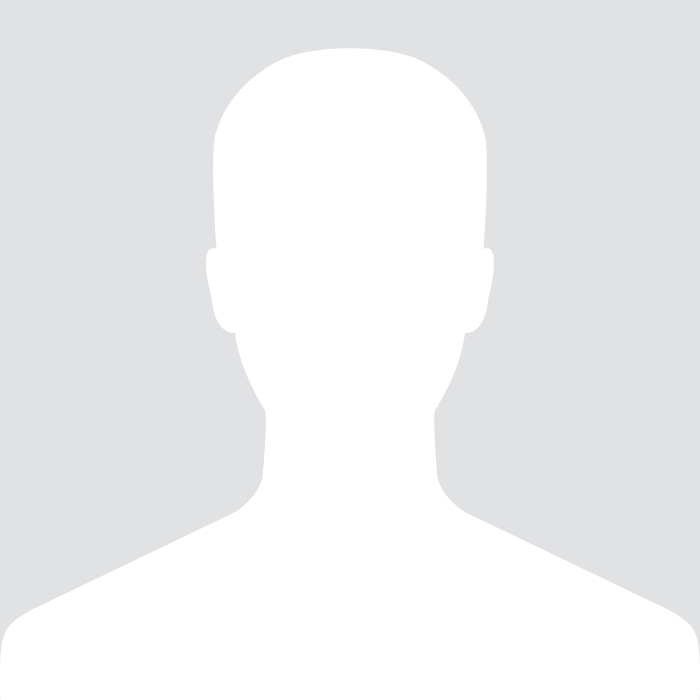 Jordyn Janikowski