U.S. Supreme Court to Decide Title VII Sexual Orientation, Gender Identity Cases
July 29, 2019
Title VII of the Civil Rights Act of 1964 makes it unlawful to discriminate against employees or job applicants on the basis of race, color, religion, sex, or national origin. In recent years, controversy over whether the term "sex" as used in Title VII includes sexual orientation and gender identity has arisen among the federal circuit courts of appeals. There's currently a split among the circuits on the issue. In April 2019, the U.S. Supreme Court agreed to review three employment law cases involving alleged discrimination based on sexual orientation and gender identity to resolve the circuit split.
Regardless of the outcome, the Court's decision will over-turn current precedent in some federal circuits—potentially including the U.S. 7th Circuit Court of Appeals, whose rulings apply to all Wisconsin employers. In 2017, the 7th Circuit determined that Title VII prohibits discrimination on the basis of sexual orientation and gender identity. In light of the current composition of the Supreme Court, that precedent may be over-turned. Whatever the outcome, it's likely to send shockwaves across a country that is deeply divided on the issue.
EEOC and 7th Circuit Precedent
Before the federal circuit courts of appeals decided the three cases outlined below, there were a series of precedents addressing whether the term "sex," as it's used in Title VII, includes sexual orientation and gender identity.
On July 15, 2015, the Equal Employment Opportunity Commission (EEOC) decided, for the first time ever, in Baldwin v. Foxx that "sexual orientation is inherently a 'sex-based' consideration" and that "an allegation of discrimination based on sexual orientation is necessarily an allegation of sex discrimination under Title VII." Although the EEOC's opinions aren't binding authority, its decision in Baldwin served as a catalyst for the litigation that followed. The 7th Circuit is among the federal circuit courts of appeal that have addressed the issue.
In Hively v. Ivy Tech Community College of Indiana, decided on April 4, 2017, the 7th Circuit held that "a person who alleges that she experienced employment discrimination on the basis of her sexual orientation has put forth a case of sex discrimination for Title VII purposes." The 7th Circuit noted it wasn't required to follow the EEOC's decision in Baldwin, but it certainly found the opinion per-suasive. It is against that backdrop that the three cases the Supreme Court will be considering developed.
6th Circuit Sides with Transgender Employee
The 6th Circuit decided EEOC v. R.G. & G.R. Harris Funeral Homes, Inc., on October 4, 2017. Aimee Stephens, formerly Anthony Stephens, was employed as a funeral director at R.G. & G.R. Harris Funeral Homes, a closely held for-profit corporation that operates three funeral homes in Michigan. Stephens, who was born male, in-formed Thomas Rost, the funeral home's owner and operator, that she intended to transition from male to female and would present herself as a woman while she was at work. Rost terminated her employment shortly after learning that information.
Stephens filed a complaint with the EEOC. During its investigation, the agency learned the funeral home applied its clothing allowance policy inequitably to male and female employees. The EEOC subsequently filed suit against the funeral home, alleging violations of Title VII based on Stephens' termination and the clothing allowance policy.
The EEOC and the funeral home filed dueling motions for summary judgment (i.e., they asked the district court to rule in their favor without a trial). The court granted the funeral home's motion to dismiss the case. On appeal, however, the 6th Circuit reversed the district court's decision and determined that it's a violation of Title VII to discriminate against employees who are transgender or are in the process of transitioning.
2nd Circuit disregards its own precedent
The 2nd Circuit decided Zarda v. Altitude Express, Inc., on February 26, 2018. Donald Zarda, a gay man, was employed as a skydiving instructor at Altitude Express. During the course of his employment, he participated in many tandem skydives, which require clients to be strapped hip-to-hip and shoulder-to-shoulder with an instructor. Sometimes, he would share his sexual orientation with female clients to make them feel more comfortable about being strapped to a man during a tandem skydive.
In June 2010, Zarda revealed his sexual orientation to a female client who was participating in a tandem sky-dive. He claimed he disclosed the information to make the client feel more comfortable. However, she accused him of inappropriately touching her and said he only shared his sexual orientation to excuse his behavior. She subsequently described the incident to her boyfriend, who shared the information with Altitude. A short time later, the company terminated Zarda's employment.
Zarda denied he had inappropriately touched the client and alleged he was fired because of his sexual orientation. He brought a Title VII claim against Altitude, alleging his employment was terminated because he failed to conform to male sexual stereotypes by referring to his sexual orientation. Altitude asked the trial court to dismiss the case, arguing Title VII claims can-not rest on allegations of discrimination based on sexual orientation.
The trial court concluded Zarda had sufficient evidence to proceed with his claim for sexual orientation discrimination under New York law, but failed to establish a prima facie, or minimally sufficient, case of gender discrimination under Title VII. While the state-law claim was pending, the EEOC decided Baldwin. Zarda asked the district court to reinstate his Title VII claim based on the EEOC's decision, but the court denied his motion, determining instead that Simonton v. Runyon was binding precedent. In Simonton, the 2nd Circuit held that Title VII's prohibition against sex discrimination didn't include discrimination based on sexual orientation.
At trial, Altitude prevailed on Zarda's state-law claim. He appealed, arguing the EEOC's decision in Bald-win proved Simonton was decided incorrectly. On appeal, the 2nd Circuit found "Title VII prohibits discrimination on the basis of sexual orientation as discrimination 'because of . . . sex'" and overruled its decision in Simonton.
11th Circuit Finds Title VII Doesn't Bar Sexual Orientation Bias
The 11th Circuit decided Bostock v. Clayton County Board of Commissioners on May 10, 2018. Gerald Bos-tock, a gay man, worked for Clayton County (Georgia) as the child welfare services coordinator and was assigned to the Juvenile Justice Court. He was primarily responsible for overseeing the Clayton County Court-Appointed Special Advocate program (CASA). He received numerous awards for his work and had a strong employment track record.
In January 2013, Bostock joined a gay recreational softball league. He referred league members to CASA for volunteer opportunities. In April 2013, Clayton County informed Bostock that it would be conducting an audit of all the funds he oversaw and managed. Bostock believed the audit was a pretext, or excuse, for discrimination based on his sexual orientation and failure to conform to gender stereotypes, and he denied engaging in any financial impropriety. In June 2013, his employment was terminated for "conduct unbecoming of a County employee."
Bostock filed a complaint alleging he was discriminated against on the basis of his sexual orientation in violation of Title VII. Clayton County asked the district court to dismiss his case, arguing Title VII doesn't encompass claims of discrimination based on sexual orientation. The court granted the county's motion to dismiss, agreeing Title VII doesn't include sexual orientation discrimination.
The district court further concluded that Bostock failed to establish a gender stereotyping claim because the statements in his complaint were too conclusory and lacked evidentiary support. Finally, the court determined that even if he had established a claim for gender stereotyping, it would have to dismiss the claim because he failed to exhaust his administrative remedies since he never filed a charge with the EEOC.
On appeal, Bostock didn't directly challenge the dismissal of his gender stereotyping claim. The 11th Circuit affirmed the lower court's decision regarding his sexual orientation discrimination claim, once again noting that Title VII doesn't prohibit employers from discharging employees based on their homosexuality.
Bottom Line
Whether the term "sex" in Title VII includes sexual orientation and gender identity has been hotly contested in recent years, leading to a circuit split on the issue. The 7th Circuit's position is that Title VII protects employees from discrimination based on their sexual orientation and gender identity. The U.S. Supreme Court has agreed to resolve the split among the federal courts of appeals. No matter where the Court falls on the issue, the decision will supersede existing precedent in at least some circuits and will have a lasting impact for decades to come.
Axley Brynelson is pleased to provide articles, legal alerts, and videos for informational purposes, but we are not giving legal advice or creating an attorney/client relationship by providing this information. The law constantly changes, and our publications may not be currently updated. Before relying on any legal information of a general nature, please consult legal counsel as to your particular situation. While our attorneys welcome your comments and questions, keep in mind that any information you provide us, unless you are now a client, will not be confidential.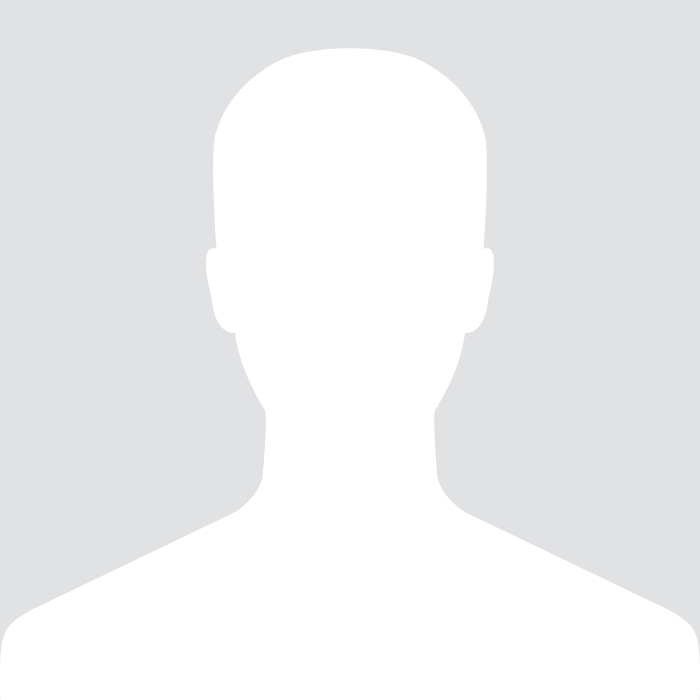 Morgan Stippel